Disney+ has excellent releases planned for April 2022, starting with new chapters of Moon Knight (which premiered the last week of March) and continuing with the latest movies for the whole family and seven seasons of Malcolm in the Middle.
In addition, the platform will soon premiere the new Obi-Wan Kenobi series (in May), where Ewan McGregor returns to his character from Star Wars to tell more of his story.
Disney + All the Premieres of April 2022
Moon Knight – New Chapters Every Wednesday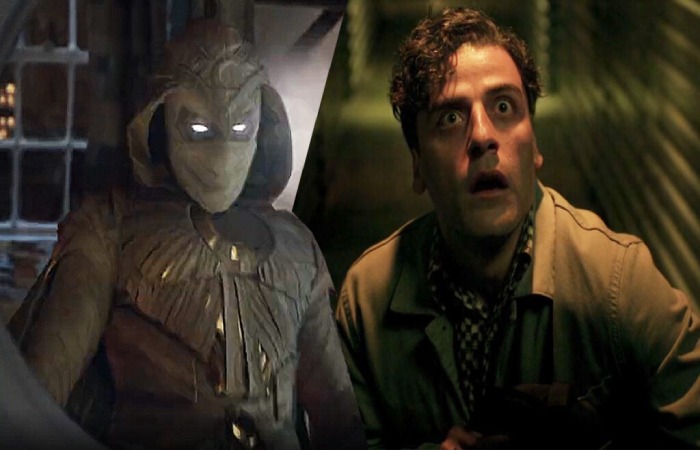 The series with Oscar Isaac has already released its first chapter, but in April, we will be able to learn more about the story of Steven, Marc and the mysterious Egyptian god who gave him his powers.
Nate, Better Late Than Never – April 1
13-year-old Nat Foster ( Ruby Wood ) has big dreams of acting on Broadway. There's only one problem she can't even get a part in the school play. But when his parents leave town, Nate and his best friend Libby (Aria Brooks) run away to New York. for a once-in-a-lifetime chance to prove everyone wrong. A chance meeting with Heidi (Lisa Kudrow), Nate's long-lost aunt, turns their journey upside down and also together. They must learn that life's most incredible adventures are as big as dreams. Therefore the film is based on Tim Federle's award-winning novel of the same name. Starring Aria Brooks, Joshua Bassett, Michelle Federer, Ruby Wood, Norbert Leo Butz, and Lisa Kudrow.
The Weirdest Girl In The World – April 1
Melién is a 15-year-old girl brimming with imagination. She is lonely and chooses to draw and read instead of spending time with her schoolmates. But she assures that her drawings are not just drawings but beings that arose from her imagination and have now taken on a life of their own.
Animating Stories – April 27
Animating Stories takes the audience on a tour of the music stands and also the lives of talented artists and animators. Each episode focuses on an artist teaching audiences how to draw an iconic character from a film made by Walt Disney Animation Studios. therefore as the sketches are shown step by step, it is exposed that each artist has a unique story. To tell about how they came to Disney and also the character they chose.
Polar Bear – April 22
Disneynature's Polar Bear says the story of a mother bear who uses her childhood memories to overcome the adversities of today's increasingly challenging world of polar bears. However in its original English version, Polar Bear is narrated by two-time Oscar(R) nominee Catherine Keener, the direction by Alastair Fothergill and Jeff Wilson, and the production by Fothergill Wilson and Roy Conli.
On The Path Of The Polar Bear -April 22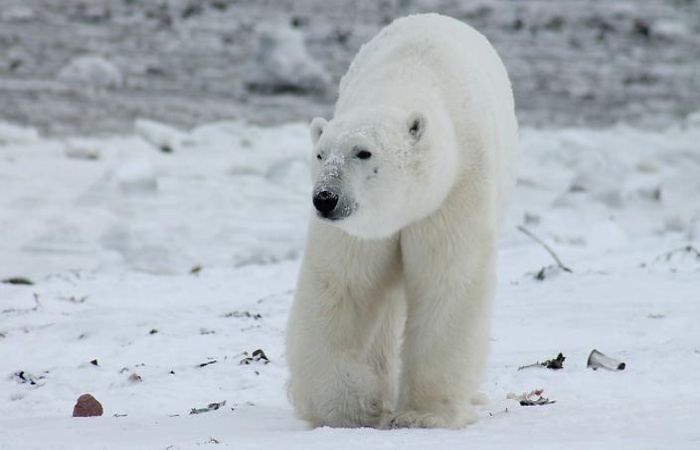 On the path of the polar bear accompanies those who made Disney nature's Polar Bear live a challenging experience 480 km from the North Pole. Creating a groundbreaking local arctic camp, the team navigated virtually impassable blizzards. Therefore it scoured brittle sea ice for unprecedented footage that reveals unexpected adaptive behaviors that surprised even this seasoned team of filmmakers.
My Big Little Farm: The Return -April 22
Disney's Earth Day special, "My Big Little Farm The Comeback," from National Geographic, is based on the 2018 award-winning documentary film that tells the story of John and Molly Chester, who left their urban life in Los Angeles to live on a waste farmhouse and also grow food, in harmony with environment, in Ventura County. However the series follows the tireless ten-year trip of these farmers. Therefore they transformed the place into a magical creative farm and a biodiverse ecosystem full of life's challenges and celebrations, documenting the entire process.
Explorer: The Last Tepui – April 22
An elite climbing team is on a mission to take 79-year-old biologist Bruce Means to the top of a Guyanese. tepui, a mystical "island in the clouds," searching for unknown species entirely new to science. National Geographic explorer Mark Synnott joins climber Alex Honnold on his first climbing project since free solo and also local biologist and climber Fuco Pisani. They will help Means find new species that he hopes will be proof that this fantastic "world lost" must be preserved.
WEDNESDAY, APRIL 6
The Hardy Boys (series) – Seasons 1 and 2
Bluey (series) – Season 3
The secret life of predators
Wild Central America (series) – Season 1
Ready for Preschool (series) – Season 1
FRIDAY, APRIL 8
Lost tombs of the Pyramids
Wild Portugal
100% Coco
Ferdinand
WEDNESDAY, APRIL 13
Fancy Nancy (series) – Tempered 3
Gordon Ramsay: Extreme Flavors (series) – Seasons 2 and 3
Dog School (series) – Season 2
Wild Nordic
FRIDAY, APRIL 15
Bob Ballard: an explorer's life
India's wild leopards
Wednesday, April 20
Spidey and His Amazing Friends (Series) – Season 1
The Wonder Years (series) – Season 1
Lost cities: the great flood
Club Mickey Mouse (Malaysia) (series) – Season 4
WEDNESDAY, APRIL 27
Secrets at Sulfur Springs (series) – Season 2
Malcolm in the middle (series) – Tamponades 1 a 7
Conclusion
We are wondering what's new on Disney plus? The standard streaming service adds dozens of new movies and series each month. And also we're taking a look at every new title coming to the service in April 2022. Therefore the new Disney plus release schedule is packed with great movies and shows.
Also Read: What is Television Character? – Examples, Types, and More