Watching self-improvement movies is one of the best ways to motivate yourself. Nothing can be easier than watching a movie, but to be successful in any area, you need to take action in addition to motivation. However, here in this post, we are going to share some of the best movies for self-improvement and motivation that you can watch on your TV or any other device.
Slumdog Millionaire
Danny Boyle made this award-winning movie, Slumdog Millionaire, that proved that everything is possible with a kind heart, honesty, and a positive mindset. It's the story of a poor boy who shifts himself from theft and other minor wrongful acts to odd jobs to make money.
The movie teaches us how the boy puts himself through odd jobs as a substitute for his school experience, but challenging encounters enable him to build patience and become a better person. The story ends with him winning the international game show "Who Wants to be a Millionaire".
The name of the movie suggests how a boy from the slums became a millionaire, but the actual message in the movie is how this boy became a better person through education, endurance, hope, and patience that led him to be a millionaire.
Peaceful Warrior, 2006
Dan Millman is shown as a talented gymnast who dreams of participating in the upcoming Olympic Games. He has everything he wants in his life, from teammates and awards to girls and fast bikes to enjoy wild parties. However, things turned around after a serious injury, and with the help of a girl and his spiritual guide, Socrates, he realised that there was still a lot to learn.
The movie speaks more about philosophy than sports or ways to overcome obstacles in the way of your dreams. He is a man with goals, but he does not think about his path. He does not care about his friends, girlfriend, family, or other joys that he could have enjoyed.
So, the film will help you learn what is best and most important in your life: your path or goal. It encourages you to live more consciously and understand where you are leading in your life.
Legally Blonde
Legally Blonde is a beloved comedy movie that makes you feel good by telling the inspiring story of Elle Woods, the sorority girl. Elle sets her sights on Harvard Law School to become a lawyer. She begins her journey to prove to her ex that she is capable of achieving great things and that she deserves to be taken seriously. Elle steadily rediscovered her value and true worth, realising that she could succeed in her legal career. The iconic blonde managed to change the way she sees her life and herself, demonstrating the power of a positive mindset, confidence, and hard work.
Forrest Gump (1994)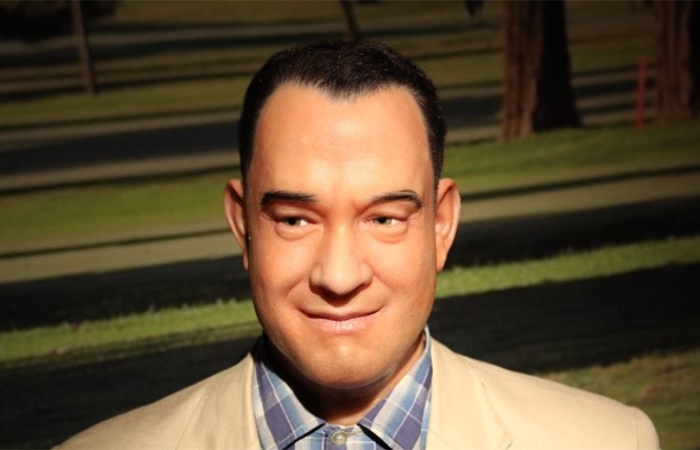 Robert Zemeckis released this motivational movie in 1994, and it is regarded as one of the greatest movies ever. Tom Hanks played the role of Forrest Gump, and the movie is based on the novel of the same title. It shows the life of an innocent and kind-hearted boy.
Some of the most pivotal events in US history are told by Forrest Gump, who wants to meet again with his childhood love. Tom Hanks earned an Academy Award for his performance as the lead in the movie.
The movie received six Oscar awards for best picture, the best actor, best writer, the best director, best editing, and best visual effects. Overall, it received 71 nominations and 51 wins, which makes it top the list of inspirational movies.
3 Idiots
If you're up for a Bollywood laugh riot, "3 Idiots" should be your pick. This comedy flick takes you on a wild ride, proving that sometimes, the class clowns turn out to be the big shots in school. The story revolves around a trio of friends – Rancho, Farhan, and Raju – who rebel against the strict university system. These three amigos have their own wacky approach to learning, a far cry from the college director's iron-fisted rules. Despite their constant run-ins with the authorities and endless punishments, guess what? They still manage to emerge victorious in their careers. 3 Idiots is the go-to film for anyone seeking unconventional wisdom.
The Craft (1996)
Now, "The Craft" might not be your typical life lesson movie. It's all about teenage witches brewing up magic to solve their troubles. But don't be fooled by the broomsticks; Andrew Fleming's film delves deeper. It's about the power brewing within every teenage girl and the journey to unleash it in a world that loves to stifle individuality. In simpler terms, it says, "Embrace your inner weirdo!"
If you are wondering where to watch these inspirational movies, you can watch them on the major streaming apps like Netflix, Prime Video, and HBO Max. All the movies may not be available on a single app. If you prefer to watch free movies, you can download the CyberFlix TV APK on your Firestick. To install and sideload CyberFlix TV on Firestick, you need to enable the installation from unknown sources in the settings, and you are ready to stream movies and TV shows for free.
The Shawshank Redemption (1994)
Now, imagine a movie that's been an IMDB chart-topper for ages. That's "The Shawshank Redemption." This flick takes you inside the slammer, focusing on the remarkable bond between two inmates. It doesn't just entertain; it schools you in the art of hope – one of life's most vital lessons.
Regrettably, the movie missed out on bagging any Academy Awards, but it did win over millions of hearts.  Don't miss this heartwarming gem; it'll leave your spirits soaring.
Summing Up
These movies are masterpieces of entertainment and inspiration. Every movie has a lesson to learn that can make the viewers feel excited to be a better version of themselves. The inspiration and life lessons they teach you are some of the reasons that make these movies worthy of receiving international film awards. Watch the movies with the intention of understanding what their makers and stars try to convey and the lessons they want to teach the viewers.